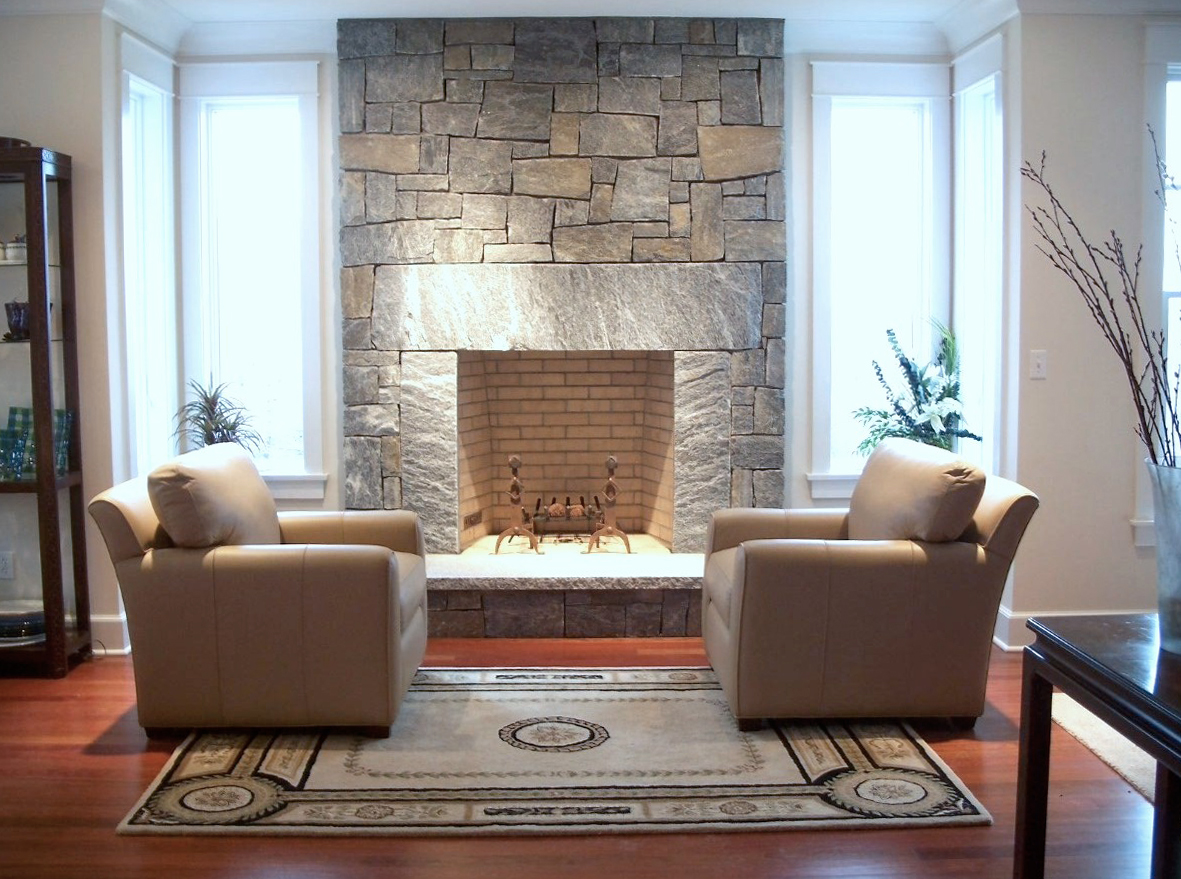 Article in Fine Homebuilding (January 2009)
Sizing up a Solution
Nina and Tom Morrisson wanted the fireplace in their new house to be the uncontested focal point of a large great room. But their decision to add a second floor changed the landscape considerably: Instead of a cathedral ceiling, the expanse of the large great room would be limited to 9 feet--hardly an imposing height. So Morrisson turned to weighty lintels and intricate stonework—"a Stonehenge kind of look"—to create a standout feature... Morrison clipped images of individual stones on her computer and went to work. "I took a square of the rectangular blocks of granite and multiplied it out proportionally, then took some of the large stones, and changed the size of the legs and the lintel," she said. "I kept changing the sizes, going up and down in proportion, until I got what I thought was a nice effect." Working with mason Tom Thibodeau, Morrisson's design evolved toward squared-off blocks with subtle color variations and no visible evidence of mortar. Set in an alcove directly in line with the front door, and flanked by windows, the stone fireplace fulfills the mission Morrisson set for it. "I wanted the first view from the front door to be something impressive," she said. And it is. Photo: Nina Morrison (This is from the original article, the published article is shorter).